Brian and Oggie​
In April 2015 I had asked a friend to look after Oggi whilst I was busy, she let Oggi out of her flat to go to the toilet, he was not on his lead, a man was passing with his pug, also off lead, at the same time. Oggi and the pug sniffed each other, the pug growled...
Born Innocent believes that dog bites occur due to irresponsible ownership and emphasis on particular breeds does not keep the public safe, as all dogs have the ability to bite.
Our mission is to focus on bite prevention outside of breed focused strategies.
We campaign for breed neutral legislation in the UK backed by a framework that fosters education, responsible ownership and bite prevention, supported by scientific research.
​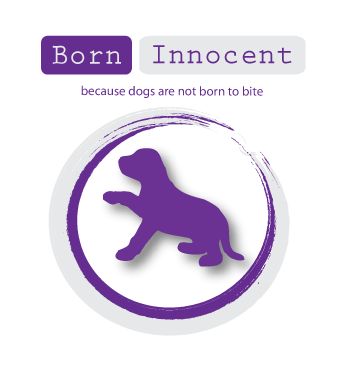 Nickola Engle is a dog trainer and behvaviourist. She has also written a book for children on dog safety called, 'What's My Dog Saying?'
Before she started her own dog training school, Nickola worked for Wood Green Animal Charity and trained police dogs.
Nickola sits on our sub-committee and you can learn more about her by clicking on the tab.
Can You Help by Donating?
Every penny you donate goes into our research, lobbying and campaigning efforts to bring about change to the Dangerous Dogs Act.
Together, we can campaign and lobby for a safer environment for everyone... because dogs are not born to bite.
Meet Banjo and Lilly;
our Born Innocent Ambassadors.
Banjo belongs to Gemma and Lilly to Alex and Yaad; both families have had to endure the legal, financial and emotional hardship of breed specific legislation and both have proved to be fantastic advocates for Pit bull type dogs, they also promote responsible dog ownership and are wonderful people. Find out more about them here.
Born Innocent feature in Dogs Today
Born Innocent feature in the latest edition of Dogs Today magazine.
The article discusses Breed Specific Legislation and what type of legislation we would like to see, in place of this.
The piece focuses on the case of Butch, who was left without food or water after his owner passed away. Butch's case has come under the spotlight after his controverisal assessment by a police 'expert'.
​
The case is ongoing but it highlights just how controversial some police practises are, that lead to dogs fighting for their lives through the legal system.
The Senior Staffy Club have offered Butch a rescue place and James Parry of the solicitor's firm, Parry, Welch and Lacey, has been instructed in Butch's case.